2015 ! A YEAR OF PASSION AND INSPIRATION
WELCOME TO PASTEL ETC...!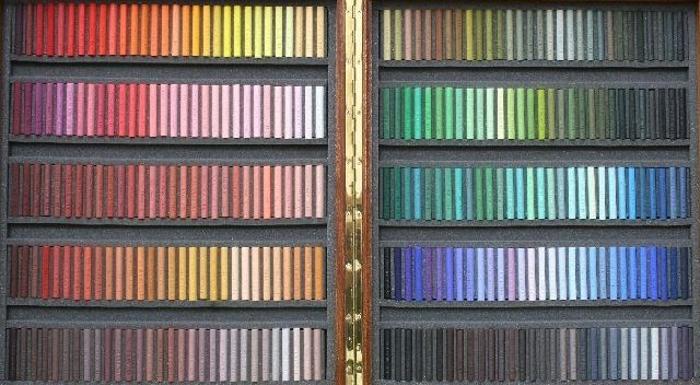 GIRAULT 300 by HUES/VAlUES
CLICK ON CLOSE-UP FOR GIRAULT HUES/VALUES & NUMBERS
Girault Pastels was founded in the 18th century as a cottage industry, and since 1780, Girault craftsmen have been handing down their skills in the manufacture of a single product: pastels. Girault

long lasting experience, offers in the 21st century a traditional pastel with all the qualities required for your artistic needs

.

click on for more info.

Girault was also known as " Quentin de la Tour" in the U.S.A, and back under their original name " Girault Pastels" -but (without the sleeves).



This exceptional Pastel fills the niche between middle soft and very soft pastel. The Pastel is .38" in diameter and 2.5" in length.
GIRAULT UNIQUE DENSITY: TWO PASTELS IN ONE!
Girault Pastels are so versatile; they can be used early like a hard pastel and throughout like a softer pastel





Dense but smooth, creamy without being overly soft.


Girault Pastels have all the qualities for your artistic needs




A proper adhesion to the support

Pure and permanent hues that cover well

The possibility of drawing fine lines or cover large surface

Girault are also crumble-resistant
It is uncommon to find so many qualities in a single product!
tradition, pride, excellenc

e